About the Honolulu Fire Department
The Honolulu Fire Department is an all-hazards response agency that protects and serves the City and County of Honolulu across the island of Oahu.
The Honolulu Fire Department is a recognized leader as we partner with our communities to promote and maintain a culture of safety and service.
The Honolulu Fire Department shall provide for a safer community through prevention, preparedness, and effective emergency response.
Pride, Service, Dedication
Under the command of the Fire Chief, the Deputy Fire Chief, and four Assistant Chiefs, the Department's administrative, logistical, maintenance, code enforcement, and communication needs are coordinated.
There are 15 field Battalion Chiefs and 9 bureau Battalion Chiefs to support a force of more than 1,100 fire fighters.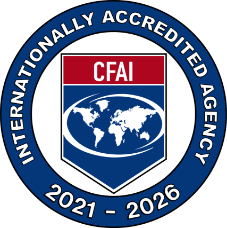 The Honolulu Fire Department was accredited in 2000 by the Commission on Fire Accreditation International and re-accredited in 2005, 2010, 2015, and 2020. The Commission on Fire Accreditation International is a branch of the Center for Public Safety Excellence.
Accreditation is a comprehensive all-hazard, self-assessment, and evaluation process that enables organizations to examine past, current, and future service levels and programs and compares them to industry standards.
This approach is focused on improving service delivery through a process of ongoing self-assessment aimed at continuous quality improvement.
Accreditation is an international recognition of achievement. Of the nearly 30,000 fire departments in the U.S., the Honolulu Fire Department is one of only 270 accredited agencies in the entire world.
Honolulu Fire Department Strategic Plan 2019-2024
This Strategic Plan sets goals, objectives, and short-term direction for the Department. View the digital publication.