Community CPR and Awareness
Anyone can have a cardiac arrest at anytime. You can make a difference and help save someone's life by learning CPR.
Cardio means heart and pulmonary means lungs.
Cardiopulmonary resuscitation (CPR) is the act of providing chest compressions that can help a person whose heart has stopped beating.
Any CPR is better than no CPR.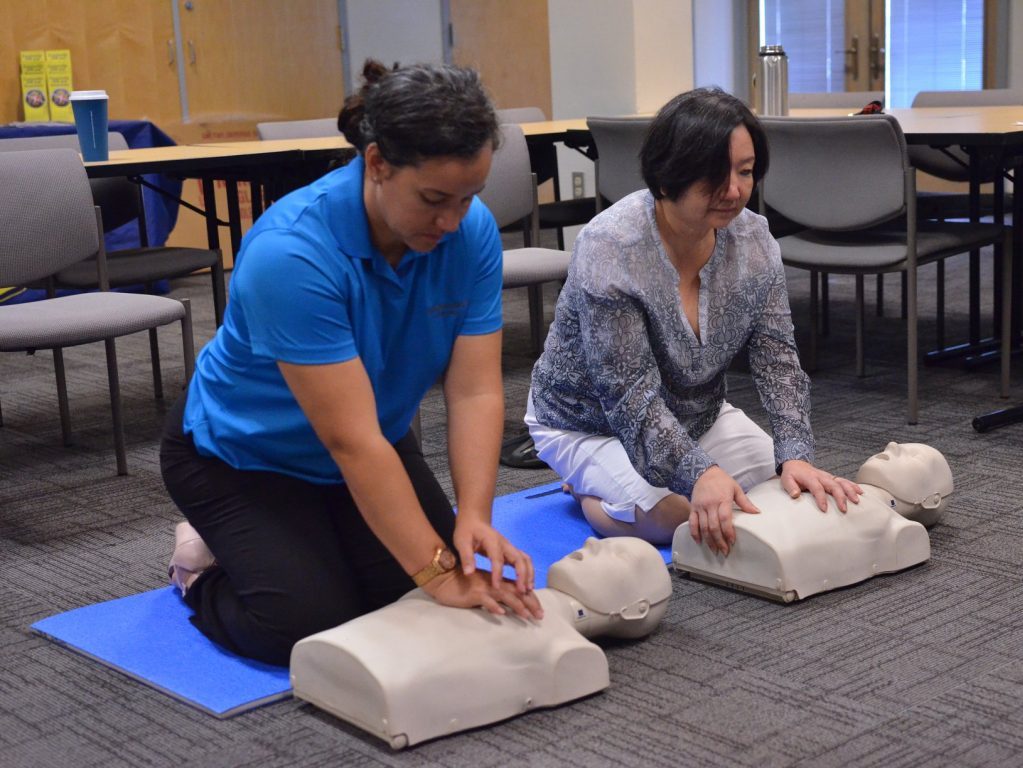 Hands-only CPR can double or triple a victim's chance of survival.
Learn these simple action steps:
Ensure the scene is safe
Check for responsiveness
Shout for help
Call 911 and get an AED
Give compressions
Bystander CPR saves lives:
No counting required
No mouth-to-mouth resuscitation
Hawaii legislation provides Good Samaritan protection for participation in life-saving act. Any CPR is better than no CPR. Hawaii Revised Statutes § 663-1.5 (2012)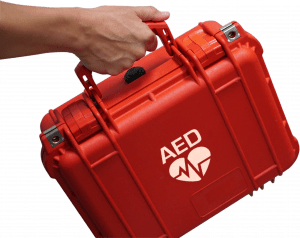 An Automated External Defibrillator (AED) is a computerized medical device that checks a person's heart rhythm. It can recognize a rhythm that requires a shock and advise the rescuer when a shock is needed. The AED uses voice prompts, lights, and text messages to direct the rescuer on what steps should be taken.
AEDs are accurate and easy to use. With a few hours of training, anyone can learn to operate an AED safely.
Bystander CPR and AED Training
The Honolulu Fire Department, through its Training and Research Bureau's Medical section, provides Bystander CPR and AED training to community members.
Call 723-7015 or e-mail hfdcpr@honolulu.gov for more information.
"The basic CPR training was very informative and eye-opening, especially finding out that we no longer do mouth-to-mouth resuscitation. My faculty and staff also learned how to use an AED for the first time. We truly appreciated and valued having this life-saving CPR training."
Cindy Yun-Kim
Principal, Kaahumanu Elementary
When someone is injured or ill, a team of responders leap into action to provide the best assessment and care possible. Often, the first member of the team you see is a fire fighter.
There are nearly four times as many fire trucks than ambulances on Oahu, and most Honolulu Fire Department fire fighters are trained to the National Registry Emergency Medical Technician level.
Fire fighters provide an initial assessment and Basic Life Support while waiting for an ambulance. Ambulance personnel provide Advanced Life Support and transport to the hospital if necessary. Basic Life Support is the noninvasive treatment of problems with breathing, bleeding, a heartbeat, illnesses, and injuries.
Remember, if you call 911 for someone who is injured or ill, you may see a fire fighter first. They are medically trained and are part of a larger team whose goal is to provide you with the best care possible.
"I'm alive today due to the timely intervention of well-trained emergency workers. CPR saved me when my heart failed."
Kathy Ferguson
Professor, University of Hawaii
The American Heart Association
Access additional resources for hands-only CPR, including the study behind the training, videos, printable resources, social media assets, and more.